See also: Part 1 Part 3 Part 4
Continuing on... In 2008, I decided to allow myself the opportunity to buy a better camera and some lenses. That's when I upgraded to Canon's original 5D. I still have it, and I still use it. One of the lenses I bought was a 50mm f/1.4, which does really shallow depth of field, if you so choose. It has a pretty serious vignette when it's wide open, but whatever, it was relatively inexpensive.
So what do you do when you want to see how it works? You take pictures of your cats, of course. This is Emma, Diana's eldest cat. She's half Russian Blue, so she's really beautiful, and every bit as soft as she looks. My cats have always hated me shoving lenses up in their grill, but Emma held still and I managed to snap this beautiful photo.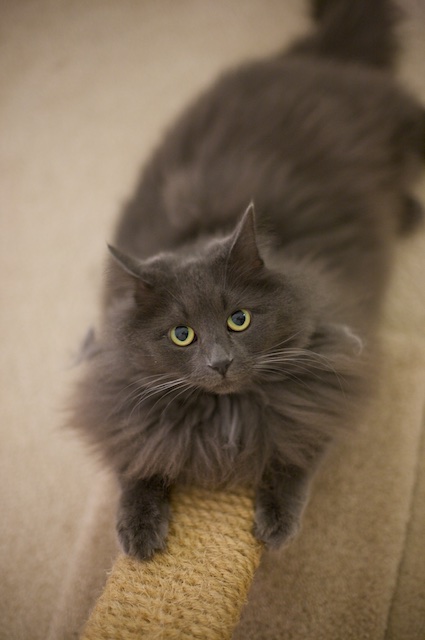 I'll admit, this next one is a bit voyeuristic, but this is a favorite of my favorites. My Web partner and I wanted to do a Walt Disney World site (which we launched, but never really followed through on developing an audience), so we spent a few days photographing the shit out of the parks in 2008. I was shooting a bunch of wide shots of midways, near the hub of the park, where the now-defunct Sorcerer's Hat was. That's when I saw this family posing for a photo there, and I just snapped the photo of them being photographed. There's so much going on there... the posing pre-teens, the slouching disinterested teens, the mom wearing all black, and the tall guys obliviously ready to walk into the shot. I guess anyone who has ever taken a family vacation can identify with what's going on here.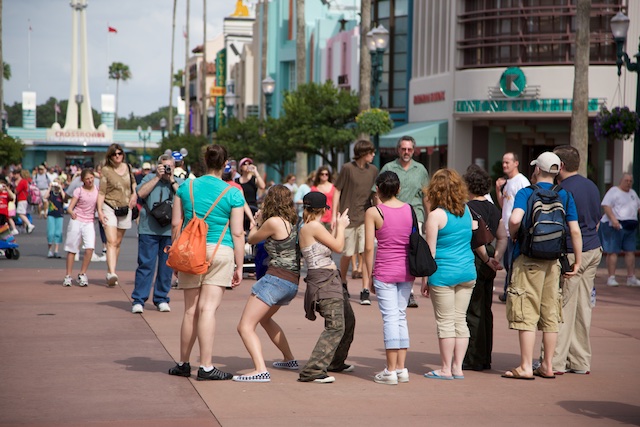 Again, I'm not big on shooting sports, but I dig this. The player is Novak Djokovic serving in the Cincinnati tournament, in 2008. Everything about the guy is intense, and I just happened to get the speed of his previous serve on the display in the background. As it turns out, 1/1000 of a second is a pretty good speed for freezing the players while showing some motion in the ball. I shot at least a thousand other photos that weekend that were total crap.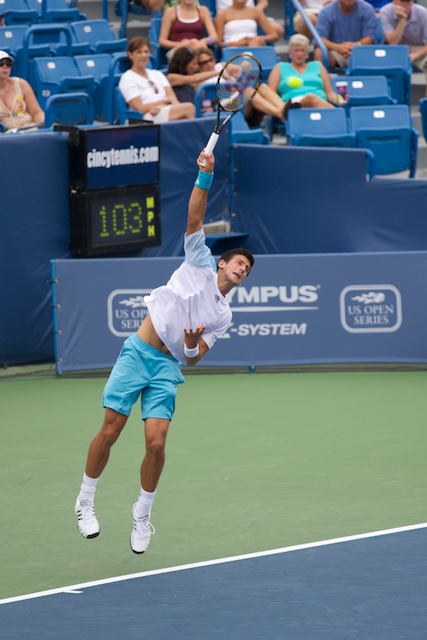 There isn't much to say about this, other than it's the petting farm in the Planet Watch section of Disney's Animal Kingdom in 2008. Yes, it's a goat. Smiling at me.
In February of 2009, we very hastily bought tickets to see Schuyler Fisk. Prior to that week, I knew her only as the redhead from the movie Orange County, and half of the duet on a song called "Paperweight" on the Last Kiss soundtrack. The day before the show, I believe, her first album came out, and it felt like the first good music we had heard in years. Getting a chance to see her in the tiny Beachland Ballroom near Cleveland seemed like a great opportunity, and we were not disappointed. She's an extraordinary talent, and about as down to earth as anyone could possibly be. Growing up in show business (her mother is Sissy Spacek), she's exactly the opposite of what you would expect. Meeting countless jackasses while working in radio, she was the total opposite, and I love that she took the time to talk to us. This is another shot using the small point-and-shoot.
My next favorite wouldn't come for more than a year, shortly after Simon was born. I think I can be honest now, that despite hundreds (thousands?) of photos of the kid in his first few months, he wasn't cute in very many of them. But when he managed to sport a more grown-up looking pose while napping, how can you resist? A few weeks old never looked so cute.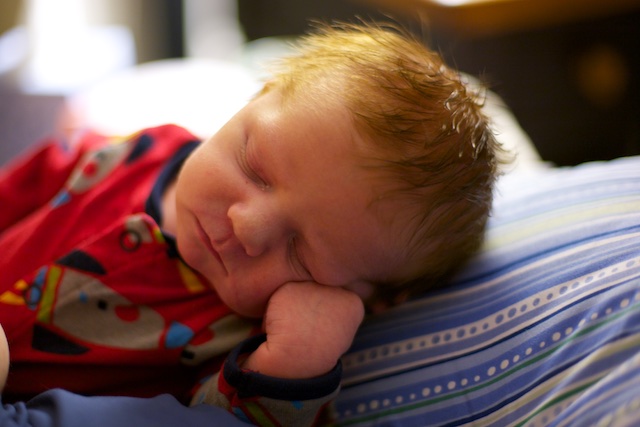 Next time: Lots of nature, and growing up.