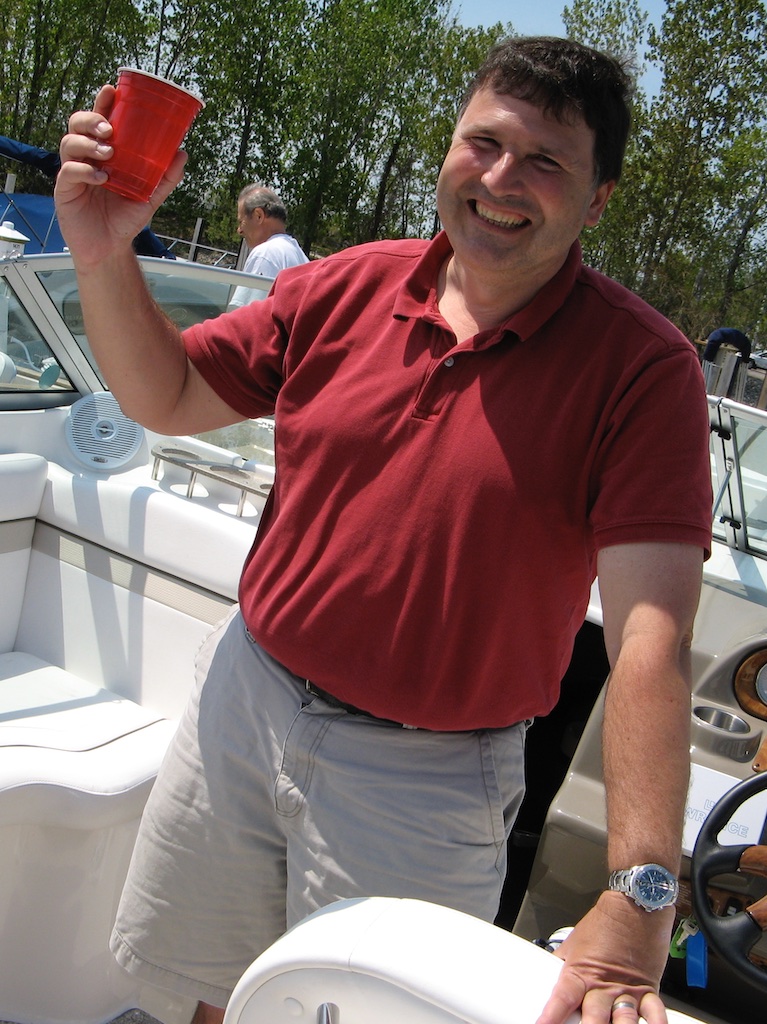 We got some surprising and very sad news today on PointBuzz, that one of our original members, going back 20 years, died Saturday night after having a massive stroke. Pete was a fixture in Cedar Point social circles. He kept his boat in the Cedar Point marina for at least 11 years. I could generally count on him to be at the park most any day I was there. He played on our charity mini-golf teams and did most of the fundraiser events that we did.
I was at Pete's wedding to his previous wife (she passed last year), and in my in-between dating years, I could expect to randomly run into him at the park when I would go there by myself. He worked at Case in IT for decades. His relationships were complicated, his views on the world were, a bit much. I couldn't unpack the reason for all of that, and frankly he wasn't interested in therapy anyway. Pete just wanted to have a good time with people. I don't think I've ever known a grown man who could get away with that and still be considered an adult, but he sure did.
I remember one Coastermania in particular, we had arrived in the afternoon and missed the morning part of the event, for work reasons I believe, so we had some drinks at the hotel, and decided to see what that would feel like on maXair and Millennium Force. It was a difficult time for me, and Pete was the right person at the right time to help me engage in some questionable behavior.
I last saw Pete in April at the media day for Steel Vengeance. I think Pete was on "the list" for most of the two decades I knew him, because I remember him at most of the events. Like most of us, he thought the new ride was easily the best at the park, and he got a few more laps than I could stand. If his health put him in peril, it wasn't obvious from the way he was riding that very intense ride.
It seems like my reaction to Pete's death is not proportional to the amount of time I spent with him, or the depth with which I knew him, but it's more about the context. For all of the change and chaos (and periods of extreme discomfort) I've experienced in the last 20 years, Pete was a constant. And now I'm over 40, and people I know that aren't an entire generation ahead are dying. As much as I can roll with change, this is change that is final in nature, and it scares the shit out of me.
There is a lot of general animosity directed toward social media, but these niche communities, which were definitely social media before it had a name, connect people in meaningful and lasting ways. I would not have likely met Pete without PointBuzz, and others knew him only via the site. I'm glad we had beers, and I'll definitely be thinking of him the next time I cross the Surf Lounge at Breakers.