Today was Simon's 7th birthday, and we celebrated all weekend. As it turns out, we kind of subconsciously adopted the "experiences not stuff" theme for his birthday, spending money on activities that he'll hopefully remember instead of toys that he may play with for a short period of time. He still did acquire quite a bit of Lego from various people, but what he kept asking for was to do things. Diana found a wonderful and inexpensive local place with a mini-golf course, and we had his friends there for a party.
I haven't had the good camera out much this year, and no "photo shoots," which I kind of regret. I used to do these little photo retrospectives every year, but got out of the habit. He's getting older so fast. In any case, here are a few photos from the last year...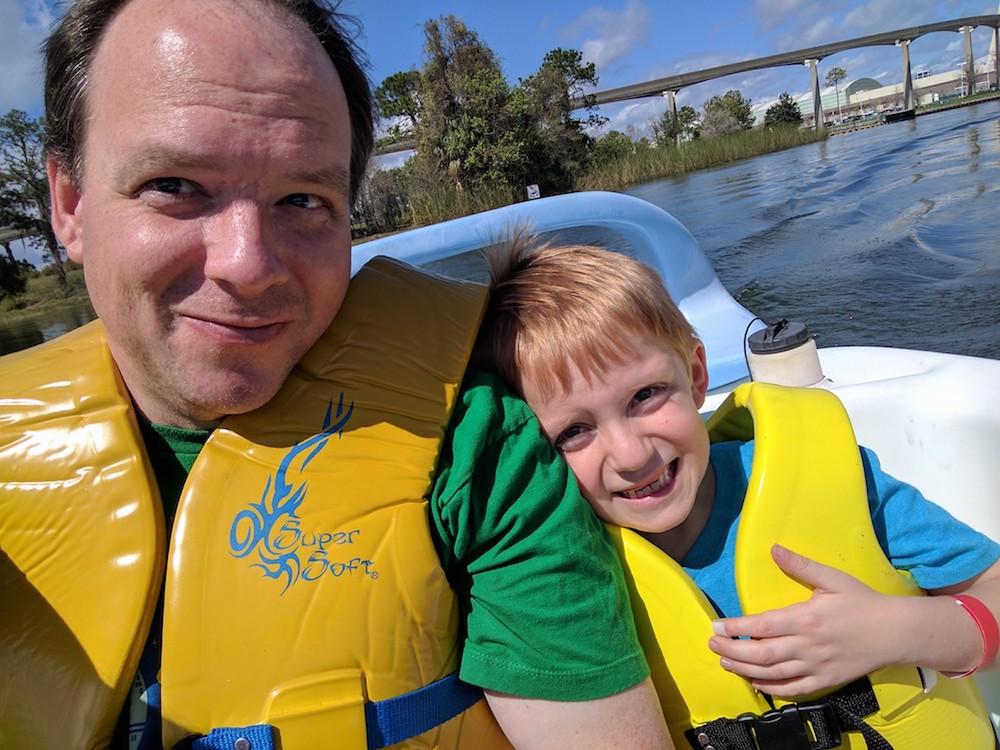 This is just a week ago, when we rented a little boat out on the Seven Seas Lagoon and Bay Lake. It's one of those things that has always been here, but we never did it. He was terrified until we had some lunch and talked through it, but of course, a few minutes in, he loved it.
OK, so yes, it's looking at Simon from behind, but this was a special moment for him. This was on a three-night cruise, and we happened to be there when they were sealing the doors just before we left port. The officer that invited him to see it was Officer Simon, from the UK. This sort of thing appeals to his mechanical interests.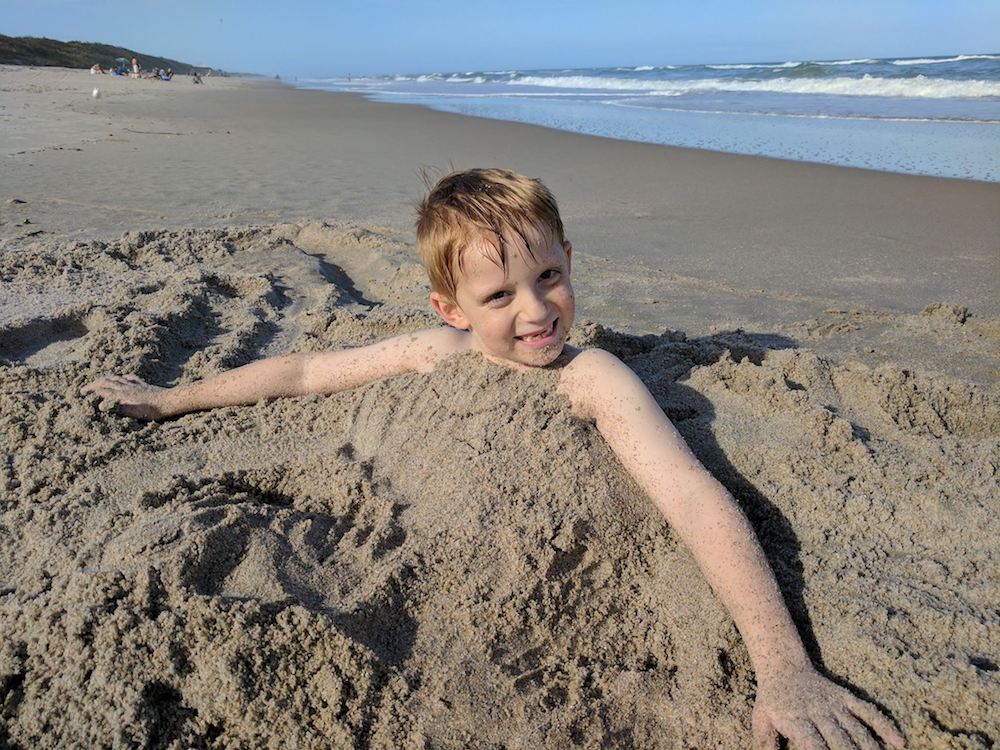 After living in Florida for more than three years, we finally figured out that, yes, we can go to the beach the day after Christmas. This year, we did. The little boy who wouldn't even walk in the sand without shoes a few years ago is now willing to be buried in it.
My BFF got married this year, and in addition to me being a "bridesbro," Simon got to be the ring bearer. He did a great job helping with the flower girl, and stood up there for the whole 20 minutes, like a pro. (I didn't take the picture.)
Simon is a little obsessed with elevators. He's also pretty excited to visit the Dr. Phillips Center, where mom works front of house. This led to an invitation for him to volunteer as "elevator captain" for a kids show there, and it pretty much made his life. Yes, he even had a name tag.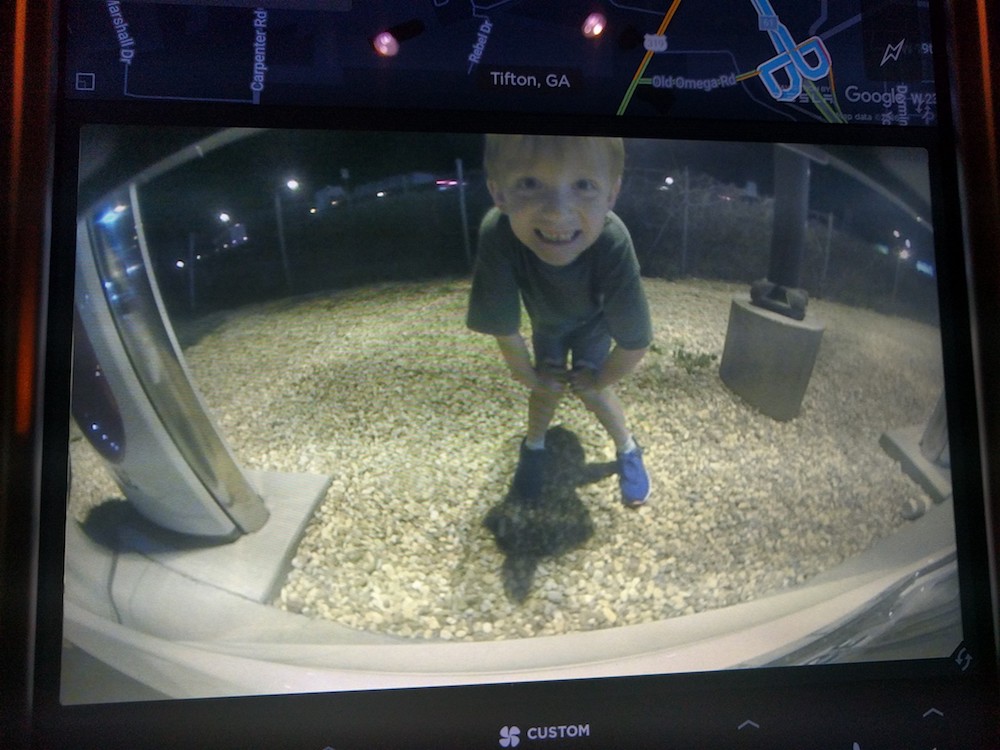 There are a lot of things about Simon's life that are extraordinary, and while not knowing a world without the Internet is certainly an obvious future fro him, he's also growing up not remembering having a gasoline car. This was a stop in Tifton, Georgia, on the way up to Nana and Papa's for their wedding. Normally we would go up the coast to North Carolina, but Hurricane Matthew was chasing us.
This is the year that Simon started to get Lego building in a non-trivial way. I think his spacial perception was probably pretty good, but his fine motor skills have been a struggle. Something clicked.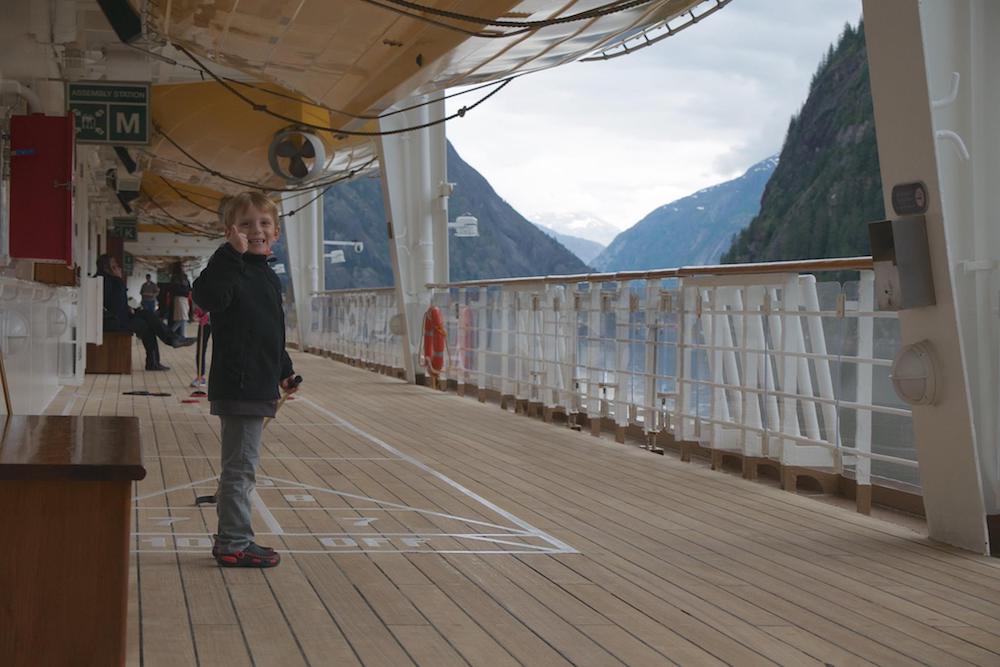 Taking a significant vacation felt like something of a risk, I guess because you never know how well a kid will remember a trip, or whether or not it's a big deal. On the other hand, I'll remember it, and sailing the fjords around the inner passages of Alaska with my little guy was unforgettable. If that wasn't amazing enough, Simon met some lovely kids from Hawaii while playing shuffleboard. In Alaska. I don't know how to teach him that this is amazing.
We don't go to Walt Disney World as much as we used to, because it just isn't that easy when school is in session and there's a bed time involved. My patience for Magic Kingdom in particular is stretched thin because of the crowds and having to take transportation after parking. Still, a stop at the Kingdom often means a stop at the Polynesian Village Resort, and the Pineapple Lanai for Dolewhip. In a sign that his teen years are getting closer, he can now put away an entire float by himself.
This is why I should get the camera out more often. Simon played rec league soccer this year. He wasn't very good at it, didn't seem to take the coaching very well, but he seemed to have a good time with the other kids. (He got a participation trophy. Groan.) Unfortunately, he didn't like tennis as much.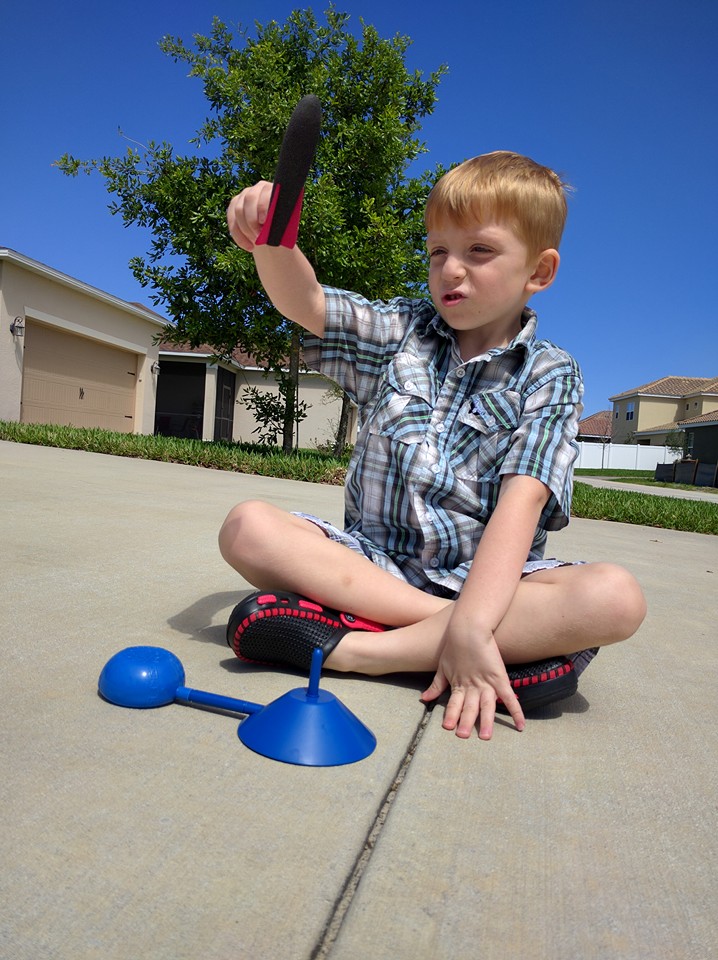 If you live in Florida, rockets can be a part of your life. He has seen a number of launches now, both at the cape and from home, and we always watch the streaming feed when we can. This little air powered rocket captured his imagination for a bit.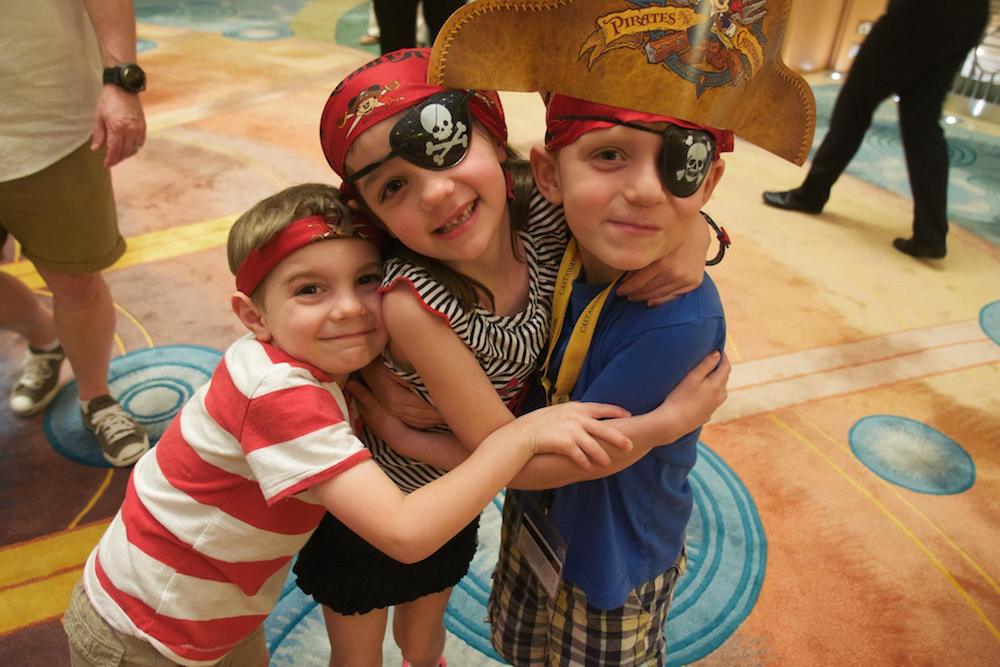 This is my favorite picture of him this year. We did two cruises with our Seattle family this year, and it helped with my biggest regret about moving away from there: He doesn't get to see his cousins very often, when they used to be down the street. This was aboard the Magic on a really lovely 4-night cruise. Pirate night, of course!