I was all ready to write a sappy post about how much I love life right now, and how generally amazing most of the last seven or eight years has been. Then I saw this.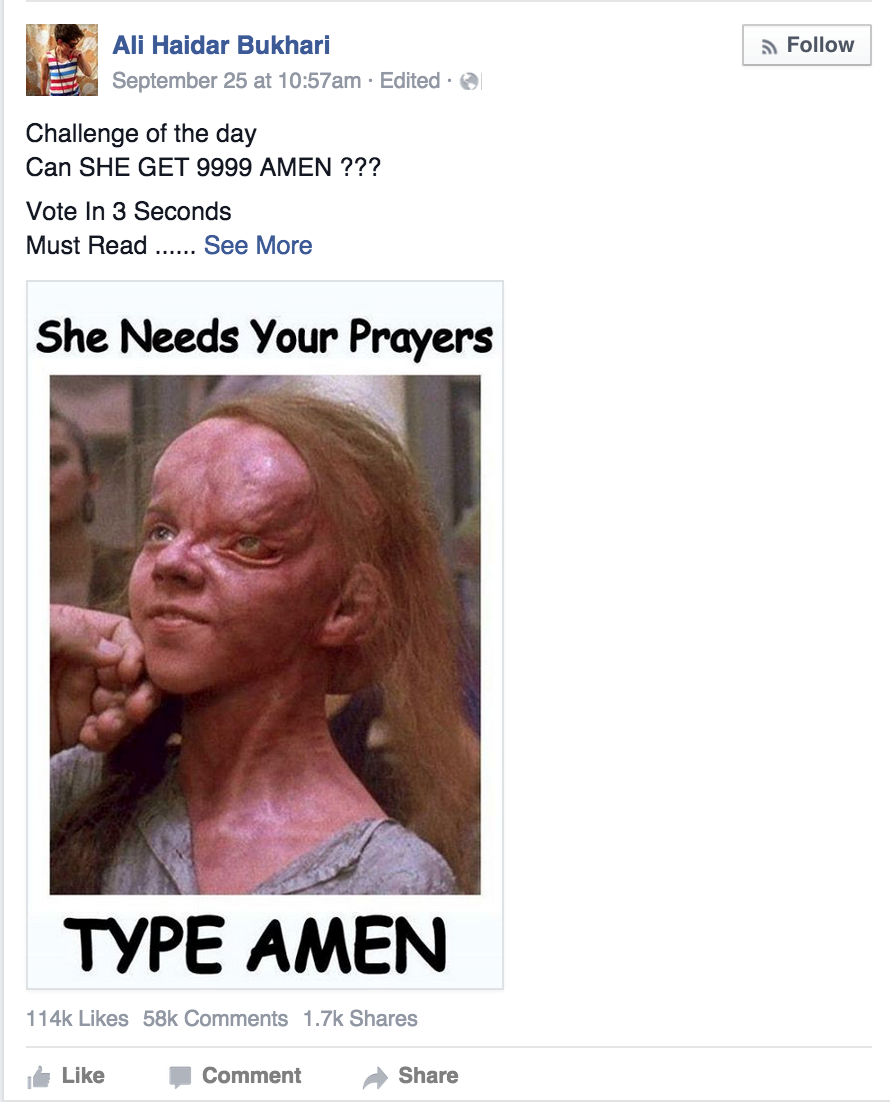 That's a screenshot from Facebook. Note the numbers at the bottom: 114,000 likes, 58,000 comments (most of them "Amen") and 1,700 shares. What is this?
It's a screenshot from the 1990 movie Total Recall, starring Arnold Schwarzenegger. It's about industrial corruption in a settlement on Mars, among other things, and a bunch of characters are all deformed and mutated because of bad air or something like that. Oh, and Sharon Stone is super hot in it too (spoiler: before she gets killed, anyway). And by the way, the girl grew up to be very pretty.
The Internet has empowered people in amazing ways. I think it can be argued that it has literally helped along revolutions. For the most part, it's an amazingly good thing.
And yet, this incredible power that we all have at our disposal inspires a new kind of stupid as well. People squander the power to live in willful ignorance, to indulge in their fears and mostly hold back humanity from advancement. Honestly, if it weren't for the fact that the opposite moves at the same velocity, and with just slightly more people, humanity would be screwed.
Oh, and chalk this up as another example of "Facebook activism," which in the larger scope of things doesn't mean anything.